Weddings at CASA PEREA
Casa Perea offers the perfect mixture of beautiful landscapes, historic elegance, and comfort in a private rural setting for your guests' enjoyment and special memories.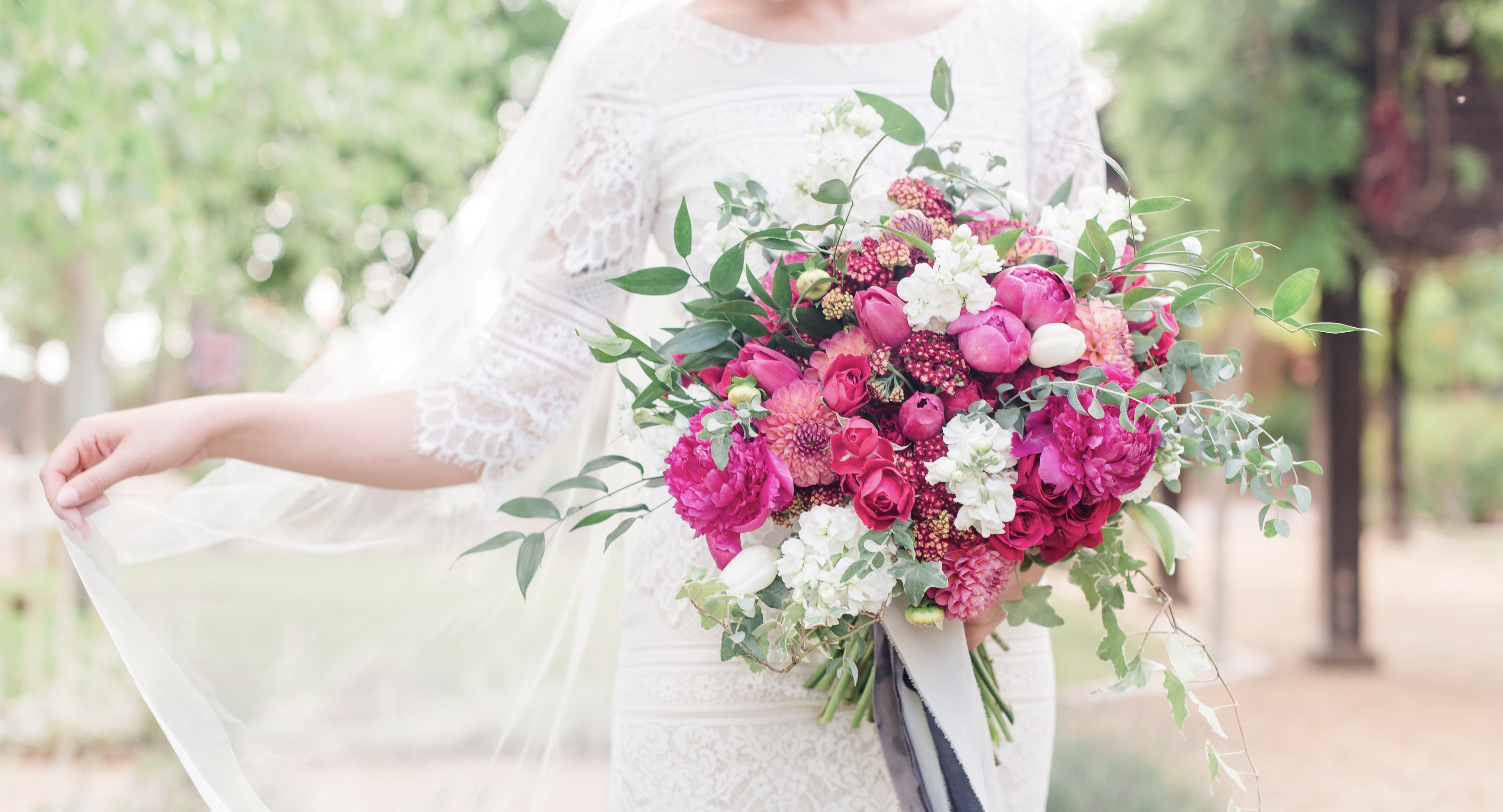 WEDDINGS
Your wedding at Casa Perea Art Space is guaranteed to be the most magical day of your life. Step into an enchanted and private 170-year old homestead. A small vineyard at the entrance and a wooden gateway lead to a beautiful garden with picturesque landscaping, lawns, and fruit trees. A 100-foot long pergola supporting wisteria, climbing roses, and flowering trumpet vines bisects the garden, leading to a fountain and brick patios. Inside, the Grand Sala's 62 x 14-foot long wooden dance floor, its high ceilings, vigas, and white adobe walls evoke a bye-gone era when Corrales families celebrated special events with music, dancing, and merry-making. Throughout the Casa, authentic New Mexican and Spanish Colonial antiques add special flair to our interior and exterior spaces. Corrales's magnificent sweeping views of the Sandia Mountains and our incomparable turquoise sky set the backdrop for your special day.
CASA PEREA CAN ACCOMMODATE
Casa Perea can accomodate up to 50 guests.
Please complete the proposal form so we can know how best to serve you.
Start your Honeymoon at our romantic accommodation rental, Casita Kantuta. Named for the brilliant trumpet vine flowers that grace Casa Perea's pergola, trellises and adobe walls, Casa Kantuta is a well-appointed, private two-bedroom suite with a full bath, its own entrance, and hidden patio.
Preferred Vendors
Are you still looking for a photographer or florist for your wedding? Do you need suggestions for caterers? View Our Preferred Vendors.