Accommodations
Casita Kantuta
Our two-room, short-term rental suite in historic Casa Perea, Casita Kantuta, beckons you off the busy byways to enjoy the peacefulness and beauty of the Village of Corrales. Stop, relax, sit back, and stay awhile. Enjoy our beautiful landscaped gardens, the sweeping views of the Sandia mountains, and access out our back door to pathways along a major acequia, an irrigation canal.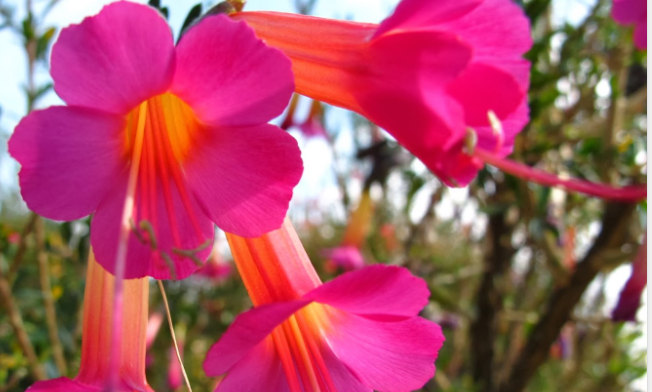 Amenities
2 – Bedrooms (1 King/ 1 Full)
Custom crafted furnishings
Private Patio
Flat screen TV
Refrigerator
Microwave
Coffee Maker
Iron
Rates Include
High Speed Wireless Internet
Parking
Pricing Info
$150 per night (2-night minimum)
Corrales
The Village of Corrales, New Mexico is a small, treasured oasis located close to but set apart from the fast-growing Albuquerque metropolitan area.
Breathe in the earthy smells of livestock and tilled earth, and in the fall, the scent of apples, peaches, wine grapes, and roasting green chile available in nearby farmers' markets. Visit our vineyards and breweries and sample their offerings. Explore the lush greenness of the best remaining example of the middle Rio Grande cottonwood forest on foot, bicycle, or horseback. You'll feel like you're a million miles from anywhere urban, free to enjoy the peace of the river, our clear turquoise sky, and majestic mountain views without the intervention of skyscrapers. The Bosque's 400 acres and meandering earthen pathways along ten miles of the river provide a special habitat for over 180 species of migrating and nesting birds, making bird watching a favorite activity. Sandhill cranes, egrets, snow geese, kingfishers, varieties of herons, pheasants, roadrunners, hawks, quail, and numerous species of ducks are favorites. You may also see wild turkeys, porcupines, coyotes, rabbits, and raccoons, and occasionally, an osprey or eagle.
To cross the borders into Corrales is to step into another time and place where the stresses of twenty-first century life give way to the grace and pace of another era. Casa San Ysidro, a restored and recreated adobe home built in the 1870's provides you with a glimpse of life in old New Mexico. Directly across the street from Casa San Ysidro, the Old Church is a popular venue for small concerts, meetings and celebrations. Adobe architecture, so well represented in the old church, can be seen in the homes and businesses throughout the Village.
Corrales may be a small village, but it is alive with galleries to explore, specialty retail shops with one-of -a kind merchandise, restaurants featuring a variety of food for all tastes, and miles of tree lined trails to explore.